Heavyweight world titleholder Deontay Wilder puts his WBC belt on the line against lineal champion Tyson Fury in a rematch of their controversial split draw in 2018, when Fury outboxed Wilder for long periods of the fight but suffered two knockdowns, including one in the 12th and final round.
In 2019, Wilder scored a first-round KO of Dominic Breazeale in May and in November, Wilder stopped Luis Ortiz in Round 7 in a rematch of Wilder's 10th-round TKO victory in 2018.
Fury also scored two victories since the first fight with Wilder, a stoppage over Tom Schwarz in two rounds in June and a hard-fought unanimous decision win against Otto Wallin in September, where Fury suffered a bad cut in the right eyelid in the third round.
Ahead of the anticipated rematch, the only question worth asking is: Who will win?
---
Tyson Fury says he intends to go toe-to-toe with Deontay Wilder, predicting a second-round knockout on Feb. 22.
Dan Rafael
ESPN.com
Wilder by KO
As Wilder often says, his opponent needs to be perfect for the entire fight and he only needs to be perfect for two seconds — the time it takes for him to land his massive right hand that is the best in boxing and maybe the best in history. Wilder surely will be outboxed for stretches against Fury, who has great skills, but at some point Wilder is going to find a home for the big shot. He did in the first fight, dropping Fury twice. Fury miraculously survived a thunderous knockdown in the 12th round, but this time when Wilder floors him it will be for good. Wilder by highlight-reel KO in the later rounds.
---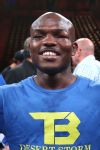 Timothy Bradley Jr.
ESPN boxing analyst/former champion
Wilder by KO
Many will say Fury, being the pure boxer, should win this fight. But I don't think so. Wilder may not have the technical skills of a Larry Holmes, but his unorthodox style and ring IQ are above average. If Fury is the boxer, why did Wilder out-jab him in the first fight 248 to Fury's 224? Also Tyson being a defensive genius was hit the most in his most recent fight against Wallin, according to CompuBox. In that fight Fury got hit 127 times over the course of 12 rounds. In conclusion, I have Wilder earning a spot on the SportsCenter top 10 plays of the day with a devastating KO.
---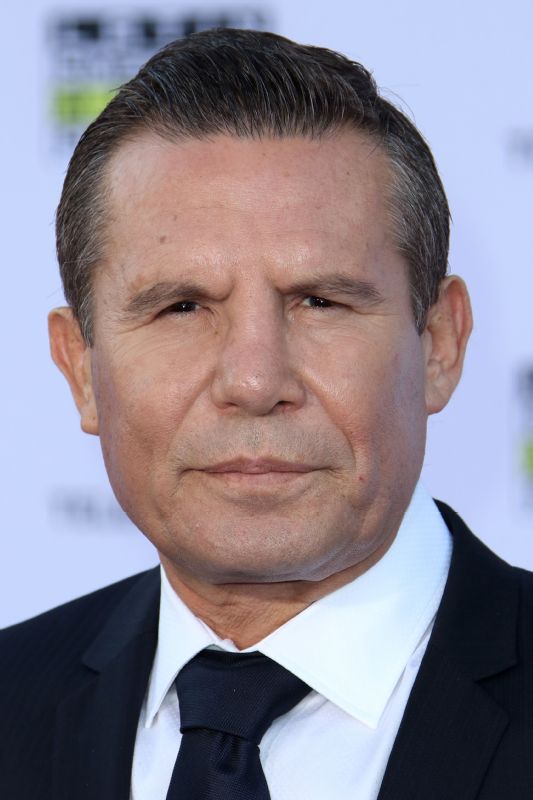 Julio Cesar Chavez
ESPN Deportes/Golpe a Golpe
Wilder by KO
Fury will outbox Wilder to start the fight while the American will look for his power shots. I pick Wilder to win by KO late in the fight.
---

Juan Manuel Marquez
ESPN Deportes/Golpe a Golpe
Fury by decision
It will be important that Fury shows up in the best condition for his technique and combinations to work to earn a decision victory.
---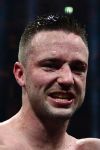 Josh Taylor
Unified junior welterweight world titlist
Fury by decision
I think Fury will do it and outbox Wilder. Fury will try to stay away from Wilder's right hand. If he stays on his two feet, on his toes, it's his fight to lose. Fury has been saying he's going to come out and knock him out, but that's a dangerous game for him.
---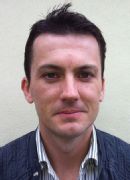 Nick Parkinson
ESPN UK
Wilder by KO/TKO
Hopefully, Fury's skin around his right eye, where he needed 47 stitches last September to close a nasty cut, will not betray him. If it doesn't, this fight will most likely be determined by the wrecking ball that is Wilder's right fist. Fury can outbox Wilder for 12 rounds, as he did in their first encounter, only to get nailed by one of the American's big shots. Wilder only needs one punch. Fury beat the count last time, but Wilder has finished his last two opponents in devastating fashion and wins by KO or on cuts.
---
Teddy Atlas
ESPN boxing analyst
Wilder by KO8
In their first encounter, Fury fought about as well as possible and he still had to get off the floor twice. Add to the equation that since then, Wilder has improved his delivery system for that brick of a right hand.
---
Nigel Collins
ESPN.com
Wilder by TKO
If switching trainers from Ben Davison to Javan Hill really does increase Fury's punching power, the "Gypsy King" has a legitimate chance of beating Wilder. But at this stage of Fury's career, that's probably not possible. He is what he is. Moreover, it's difficult to imagine Fury boxing better than he did in the first fight, which would mean totally avoiding Wilder's bombs. This time the referee saves a groggy Fury after he gets up wobbly from a knockdown.
---
Deontay Wilder was jumping for joy on the inside when Tyson Fury rose to his feet after being knocked down in the 12th round of their first fight.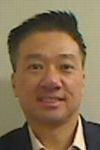 Steve Kim
ESPN.com
Wilder by KO8
The rematch will look like their first bout. I expect Fury to outbox and outmaneuver Wilder for long stretches, but until someone shows that they can evade Wilder's right hand, I'm not inclined to pick against him for the time being. Yeah, Wilder has his flaws, but he's also got the ultimate eraser. I like Wilder to eventually land his preferred weapon and score an eighth-round knockout.
---
Eric Raskin
Showtime Boxing
Wilder by KO9
There are no wrong answers for this fight (except maybe Fury by KO). It's truly a fight that can go either way. But Fury, as skilled and smart as he is in the ring, makes the occasional mistake, and Wilder is quite possibly the most dangerous heavyweight in history to make a single mistake against. Can Fury get through 36 minutes without getting clipped? I think it's slightly more likely the answer is no than yes.
---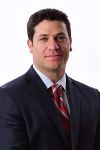 Doug Kezirian
ESPN Betting Analyst
Wilder by KO
Fury is approaching the rematch with Wilder much differently than he did their first fight that went the distance. He added 20 pounds, which may slow down his top-notch elusive skills. Fury also changed trainers and is reportedly focusing on a more offensive-minded game plan. Both adjustments lend themselves to a fight under 10.5 rounds. On top of that, given Fury was knocked down twice in the first fight, I am skeptical of his ability to continue to absorb Wilder's impressive punching power. Forty-one of Wilder's 42 bouts have ended via the knockout. I do not expect a lengthy fight. Pick: Under 10.5 rounds (+110)
---

Delvin Rodriguez
ESPN Deportes
Wilder by KO
This time Wilder is gonna take his time, settle down more, put his punches together and get the KO in the later rounds.
---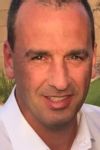 Charles Moynihan
ESPN bureau producer
Fury by unanimous decision
Fury's road map to victory is simple: Control the distance and circle away from Wilder's devastating right hand. This fight will lack the sizzle of Act I.
---
Salvador Rodriguez
ESPNdeportes.com
Wilder by late KO
I think it will be an intriguing fight. Fury's ring intelligence is something that we have rarely seen in the heavyweight division and that should give him an advantage against anyone, but not against the fierce power of Wilder. I think Wilder will send Fury to the canvas late in the fight, and unlike the first encounter, this time Fury will not be able to get up in time.
---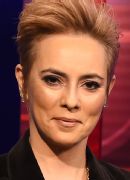 Claudia Trejos
DAZN
Wilder by KO
I believe Wilder will take the win by KO after the seventh round. Wilder possesses devastating power that can cancel Fury's boxing skills and movement abilities. Fury's attributes will diminish as the fight goes into the later rounds, and that will open the opportunity for Wilder to land his right hand and finish the fight before the final bell.
---
David Faitelson
ESPN Deportes
Wilder by KO
Wilder's devastating power will be the difference again. Wilder will have to work hard against Fury's mobility and boxing skills, but in the end, he will find the punch he needs to end the fight.
---
Jorge Eduardo Sánchez
ESPN Deportes boxing host
Fury by decision
Fury should win. He's the better fighter, has more weapons and he's smarter than Wilder in the ring. But Fury will have to be alert all the time, because Wilder could solve the fight with just one blow.
---
Bernardo Pilatti
Boxing analyst
Wilder by TKO
The rematch promises to be similar to their first showdown in 2018 — a clear clash of styles. Fury will control the fight with his technical superiority, and Wilder will be betting on hurting Fury with his power shots. To pick a winner is difficult; however, I expect Wilder to make the appropriate adjustments, that is, increase his punch volume. We already know that Wilder can hurt Fury with a single shot. In the case of Fury, he changed his coach after not showing much improvement in his recent fights. His unpredictable personality along with possible fatigue late in the fight could lead to defensive errors that Wilder will definitely take advantage of.
Your take: