It's hard to imagine Brady leaving the Patriots … but it sure is fun. If he hits the market in March, how could it shake up the league?
The Bears sign Tom Brady to a four-year, $110 million deal
Trying to link up with the NFL's best non-Patriots defense and win one more Super Bowl, Brady signs what really amounts to a one-year, $35 million deal with voidable years attached. Allen Robinson, weeping after six years of catching passes from Blake Bortles and Mitchell Trubisky, hands Brady his No. 12 jersey at the G.O.A.T.'s unveiling.
Chicago trades Leonard Floyd to the Giants for a sixth-round pick
To free up cap room, the Bears need to move on from their former first-round pick, who has $13.2 million in unguaranteed salary left on the final year of his rookie deal. A Giants team desperate for pass-rushing help sends a late-round pick to the Bears for Floyd, whose sack total has dropped each season since a seven-sack campaign in 2016.
The Patriots trade a third-round pick to the Panthers for Cam Newton
Looking for an option with both short- and long-term potential, the Patriots go for the highest-upside passer left in the market by sending a pick to Carolina for the 2015 MVP. The 30-year-old passes a physical before the trade, but both sides agree that Newton should play out the final year of his deal before considering an extension.
Marcus Mariota signs a two-year, $18 million deal with the Panthers
With Carolina coach Matt Rhule looking for a quarterback who protects the football and offers some mobility if the Panthers want to use RPOs, he goes after a former Heisman Trophy winner in Mariota. This deal locks in Mariota as either a low-end starter or a high-end backup to compete with 2019 third-round pick Will Grier.
Teddy Bridgewater signs a four-year, $120 million deal with the Colts
After years of waiting for his opportunity, Bridgewater finally finds a long-term fit in Indianapolis, where the Colts are looking for an upgrade on Jacoby Brissett. Bridgewater's deal really amounts to a two-year commitment, but the beloved former Vikings, Jets and Saints quarterback is the Week 1 starter for the Colts.
The Bears trade Mitchell Trubisky to the Dolphins for Josh Rosen
With the Trubisky era coming to a close in Chicago, the Bears decline his fifth-year option and free up much-needed cap space by trading him and a seventh-round pick to the Dolphins for a cheaper backup in Rosen, who joins his third team in three years. Miami passes on a quarterback in the 2020 draft and evaluates Trubisky behind Ryan Fitzpatrick.
All options are on the table for the former MVP. With one year left on his deal, the retooling Panthers could keep him, trade him or cut him.
The Dolphins trade Ryan Fitzpatrick to the Panthers for Cam Newton
While Miami plans to bring back the 37-year-old Fitzpatrick for 2020, he's a stopgap, not a long-term solution. Newton might not end up as the answer, but he's the sort of flier with massive upside the Dolphins should take while they wait to find its quarterback of the future. They add the 68th pick in the draft to get the trade over the line.
The Panthers flip Ryan Fitzpatrick to the Eagles for a fifth-round pick
Carolina doesn't particularly need Fitzpatrick — the third-round pick in the Newton deal is the asset — so the team restructures his deal to eat $1.5 million and then sends the remaining $6.5 million to the Eagles, who install the Fitzchise as the backup to Carson Wentz.
The Lions trade Matthew Stafford to the Raiders for two first-round picks
If Detroit needs to be blown away by a Stafford trade, the Raiders and Jon Gruden are the most likely team to pony up the draft capital. Gruden has moved on from virtually every other player he inherited and would covet Stafford's arm and marketability in Las Vegas. The Lions could use the third overall pick on a quarterback and add more valuable draft capital.
Derek Carr signs with the Chargers on a two-year, $50 million deal
With the Raiders no longer needing Carr's services, he gets released with a small dead-cap charge. He can then stay in the Los Angeles area by taking over as the new starter for the Chargers. This deal has no guaranteed money after 2020, freeing the Chargers to pursue a more exciting option next offseason if Carr struggles.
Teddy Bridgewater re-signs with the Saints
Nothing would make Saints fans happier this offseason than bringing back Bridgewater. While the 30% rule prevents the Saints from giving him a small 2020 salary with a significant raise to start in 2021, a one-year deal brings the former Louisville star back into the fold for one more season with Sean Payton & Co.
Taysom Hill returns to New Orleans, too
Hill was a talented college quarterback, and teams are more open-minded about quarterbacks than they have been in decades, but let's be realistic: It's tough to imagine him having the same impact elsewhere. The Saints re-sign the restricted free agent to a three-year, $15 million deal.
Rivers has moved out of California and seemingly cut ties with the Chargers. Where could the 38-year-old land in 2020?
The Panthers sign Philip Rivers to a three-year, $96 million deal
Signing Rivers, who played his college ball a couple of hours away at NC State, gives Carolina a veteran who can help get the Panthers back to the postseason quickly. A deal like this would have one year of fully guaranteed money, allowing the Panthers a quick out if the 38-year-old Rivers struggles.
Marcus Mariota signs with the Chargers on a one-year, $12 million deal
With Rivers gone, Mariota and incumbent Tyrod Taylor create value in the same ways: They're effective runners and avoid turning the ball over, although sacks are an issue for both. Anthony Lynn should be able to install a roughly similar scheme for both Mariota and Taylor, who would compete for the starting job.
Carolina trades Cam Newton to the Broncos for a third-round pick
Denver is excited about Drew Lock's late-season run, but after false hope with young passers like Trevor Siemian and Paxton Lynch quickly faded, general manager John Elway should know that five starts isn't proof of much. Bringing in the 6-foot-5 Newton to compete with Lock is a low-risk, high-reward move by the Hall of Famer.
Jameis Winston signs a four-year, $128 million deal with the Dolphins
While Miami was expected to draft a quarterback to take over from Ryan Fitzpatrick in the long term, it heads in a different direction and signs the 26-year-old Winston, hoping to tap some level of consistency from the former No. 1 overall pick. Winston's deal includes two guaranteed years, locking him as the starter through the end of 2021.
Tampa Bay gives Joe Flacco a one-year deal to be its short-term starter
Despite having one of the league's strongest arms, Flacco has spent the past half-decade in offenses designed around checking down the ball. Here, he gets $12.5 million and a chance to play in a downfield passing attack under Bruce Arians, who isn't done making moves ahead of the 2020 season …
The Buccaneers trade up to draft Justin Herbert in the top five
While there's a chance that the Oregon product would fall to the Buccaneers at No. 14, Tampa isn't taking that risk with the Dolphins, Chargers, and Panthers all in the market from picks 5-8. Herbert's arm strength appeals to Arians, who gets one final shot at developing a franchise passer. The Bucs send pick Nos. 14 and 45 plus a 2020 first-rounder to Detroit to get the No. 3 pick.
The Seahawks can't franchise Clowney, who will hit the market as the top edge rusher available. Only 27 or 28 teams should be interested.
The Raiders sign Jadeveon Clowney to a five-year, $125 million deal
Las Vegas invested a fourth overall pick on Clelin Ferrell and got an impressive rookie season from Maxx Crosby, but adding Clowney would end the discussion over the Khalil Mack decision and give the Raiders a superstar defender for their new digs. You can never have too many good edge rushers.
Seattle trades second- and third-round picks to the Ravens for Matthew Judon
Seattle sends the 59th pick and the compensatory pick it will receive for Earl Thomas signing with the Ravens to Thomas' new team. The franchise-tagged Judon signs an extension and takes over Clowney's role as the Seahawks' primary pass-rusher, although the organization obviously still holds out hope for 2019 first-rounder L.J. Collier.
The Giants bring back Jason Pierre-Paul on a two-year, $32 million pact
JPP was quietly impressive during his two-year stint in Tampa, racking up 21 sacks and 36 knockdowns in 26 games. A reunion with the Giants would make sense for both sides. While it seems like the two-time Pro Bowler has been around forever, he turned only 31 on New Year's Day.
Miami signs Arik Armstead to a five-year, $80 million deal
Armstead is another former first-round pick who broke out in 2019. While he had already proved himself to be a useful defender against the run, he topped the nine career sacks he racked up between 2015 and 2018 with 10 in 2019. The Dolphins just need talent, and Armstead could be massively valuable if he keeps up this level of disruption.
The Dolphins also add Danny Shelton on a four-year, $28 million contract
One defensive lineman shouldn't be enough for the Dolphins. Signing away Shelton from the Patriots gives Miami one of the best two-down run-stoppers in football and a player to line up next to Christian Wilkins in the years to come.
The Chiefs franchise-tag Chris Jones … then trade him to the Cowboys
The Cowboys can move on from Tyrone Crawford with just $1.1 million in dead money, which would open up a spot in the lineup for an interior penetrator like Jones. If the Chiefs don't want to re-sign Jones, they would probably be looking at a second-round pick from the Cowboys as the focal point of the return. The Eagles could pursue Crawford as defensive tackle depth.
If Green persuades Cincy to let him leave, he'll have a robust market. You've seen him with Andy Dalton; now, imagine him with …
The 49ers sign A.J. Green to a four-year, $84 million contract
While San Francisco would likely be interested in bringing back Emmanuel Sanders, Green is a clear step above Sanders and would be an ideal primary receiver in Kyle Shanahan's offense. Injuries are becoming a concern for the 31-year-old Green, who didn't play a snap this past season, but this is a chance to add a transformational receiver.
Emmanuel Sanders gets a four-year, $40 million deal with the Jets
With Quincy Enunwa's future uncertain after suffering his second neck injury in three years, the Jets could add a replacement for the 27-year-old by signing Sanders. The SMU product played well after returning from a torn Achilles and enjoyed his time under Jets coach Adam Gase when both were in Denver.
Robby Anderson signs a four-year, $52 million contract with the Packers
Aaron Rodgers also needs a second receiver behind Davante Adams; after a mostly successful free-agent spree from Brian Gutekunst in 2019, the Packers' general manager could try to put his team over the top by adding a downfield threat in Anderson, who had 18 touchdowns in his past three seasons in New York. Rodgers ranked third in deep attempts but 25th in deep completion percentage in 2019.
Austin Hooper signs a five-year, $55 million deal with the Patriots
With Julian Edelman, N'Keal Harry and Mohamed Sanu signed for 2020, the Pats really need to add a tight end (and add some cheap speed with someone like Seth Roberts). They need a tight end more than a wide receiver, so signing Hooper makes sense, especially if New England prefers Hooper's ability to stay on the field to Hunter Henry's superior blocking.
The Patriots send a 2021 fifth-round pick to the 49ers for Dante Pettis
Let's be real: The Niners probably owe the Patriots a favor after the Jimmy Garoppolo trade. Pettis has gotten buried on the depth chart, but New England could use the 2018 second-round pick as a Julian Edelman understudy and punt returner.
Nelson Agholor signs a one-year, $8 million deal with the Colts
Agholor's best season as a pro came in 2017, when the Eagles moved their first-round pick into the slot and he responded with 768 yards and eight touchdowns. Frank Reich was the Philly offensive coordinator that season, and a one-year deal for Agholor to rebuild his value in Indy could make sense for both sides.
Las Vegas trades for A.J. Green after he gets franchise-tagged by the Bengals
The Raiders tried to get a No. 1 receiver last offseason when they traded for Antonio Brown. That didn't work out. Trading for Green is their second chance, with Las Vegas moving down from No. 19 to No. 33 in exchange for the longtime Cincinnati star and a swap of fourth-rounders. An extension follows shortly. The Raiders still have the No. 12 pick to help their defense.
Breshad Perriman lands a three-year, $33 million deal with the Colts
Perriman's hot finish to the season — 25 catches for 506 yards and five touchdowns over the final five games — attracted some attention. He's probably too expensive to be Tampa's third wideout, but his downfield ability could serve him well as the second wideout behind T.Y. Hilton in Indianapolis.
The Ravens sign Emmanuel Sanders to a one-year, $9 million contract
The Ravens have built their passing offense around the speed of guys like Marquise Brown and Miles Boykin, but Sanders would give them another option as an intermediate receiver who can still get upfield and make big plays. He's also a good blocker, which is essential when a team runs as much as the Ravens plan on running in 2020. Sanders, who turns 33 in March, might not have a huge market.
Cleveland signs Hunter Henry to a four-year, $40 million deal
Everybody knows the deal here. When Henry's healthy, he's a red zone weapon and a threat after the catch. He just isn't healthy often, having missed 23 games in four seasons. New Browns coach Kevin Stefanski's Vikings offense targeted tight ends just over 24% of the time last season, the ninth-highest rate in the league. The Browns were 28th in the same category.
The Patriots trade a sixth-round pick for David Njoku
The Browns appeared to sour on Njoku and barely played the former first-rounder after he returned from a wrist injury. Just about everyone who was making decisions for Cleveland in 2018 is gone, but if Njoku is following them out of town, the Patriots make sense as a landing spot for a number of reasons.
New England also brings back Danny Amendola on a one-year deal
While Julian Edelman is still an effective slot receiver, adding depth in the way of Amendola gives the Patriots more options with spread attacks and a backup if Edelman goes down injured or gets suspended. Amendola's upside is limited by his own injury history, but a deal in the $3 million range makes sense for both parties.
Williams has sworn he'll never play for Washington again. After sitting out all of 2019, where would the franchise left tackle fit in 2020?
Cleveland trades a second-round pick for Trent Williams
Washington can't realistically expect to net the 10th overall selection for its disgruntled left tackle, but Cleveland's second-round pick at No. 41 would be a reasonable return. The Browns desperately need to upgrade on Greg Robinson at left tackle and would likely sign the 31-year-old Williams to an extension.
The Colts sign Jason Peters to a one-year, $8 million deal
Peters wants to continue his career, but the Eagles are likely going to move on with 2019 first-rounder Andre Dillard as their starting left tackle. There aren't many other viable tackles on the market, so with Anthony Castonzo potentially retiring, the Colts could go for a short-term option by importing the 16-year veteran.
Jack Conklin signs a five-year, $70 million contract with the Dolphins
Tennessee's decision to decline Conklin's fifth-year option is Miami's gain. If the Dolphins do plan on drafting Tua Tagovailoa, they'll want to invest more at right tackle, since that will be the left-handed Alabama star's blind side. Conklin is the highest-upside option available at the position, and he'll still come in handy for right-handed throwers.
Miami also adds Andrus Peat on a five-year, $60 million deal
Peat played left tackle during his time at Stanford before moving to guard with the Saints, so the Dolphins could give the two-time Pro Bowler a shot at the most important position on the line. Peat has struggled at times, but his floor is still as an above-average guard for a team that needs linemen everywhere.
The Lions sign Joe Thuney to a four-year, $36 million pact
Any time a Patriots player leaves the nest, the first places to look are the various New England outposts around the NFL. With Graham Glasgow a free agent, the Lions could sign another former Patriots player by adding Thuney. The 27-year-old is an underrated contributor, but the Patriots already paid fellow guard Shaq Mason, so they might not pony up for Thuney.
The Panthers sign Kelechi Osemele to a one-year deal
Osemele is a couple of years removed from his All-Pro form, and his brief stint with the Jets was a fiasco when the team tried to prevent him from undergoing shoulder surgery, but the 30-year-old should be ready for 2020. Osemele's run-blocking would make him a great fit at left guard for Matt Rhule in Carolina.
The Patriots trade their top pick for Trent Williams and a second-round pick
It's too early for the Pats to give up on 2018 first-rounder Isaiah Wynn, but he has missed 24 games over his first two seasons with a torn Achilles and turf toe. They can't wait, with Tom Brady to make a decision, and trading for Williams would give them a franchise left tackle. Wynn could kick inside to left guard to replace Joe Thuney, who could leave in free agency.
Andrus Peat lands a five-year, $60 milion deal from Washington
If Williams leaves, Washington would probably look for a veteran replacement to protect Dwayne Haskins. It is likely to re-sign guard Brandon Scherff, and the former college left tackle could kick over to the blind side, but I wonder if they would do the same thing instead with Peat, who might be a better fit to make the switch.
The Bears sign Quinton Spain to a three-year, $21 million deal
In need of help at guard after Kyle Long retired and missing several picks in April's draft, the Bears could look again toward free agency to build support around Mitchell Trubisky. The 28-year-old Spain impressed as a run-blocker for the Bills this past season and has likely done enough to earn a multiyear deal.
The Giants sign Germain Ifedi to a four-year, $40 million pact
Ifedi has been frustrating during his time in Seattle — he commits too many penalties — but teams are going to like the former first-rounder's athleticism and what he does as a run-blocker. General manager Dave Gettleman will want to address right tackle after failing to find a solution the past two offseasons.
Jack Conklin signs a five-year, $80 million deal with the Jets
Gang Green's recent big-ticket free-agent signings have mostly been disasters, but under new general manager Joe Douglas, they probably need to go back into the market for at least one significant offensive lineman. With no great left tackles available, signing the best right tackle on the board makes sense, but he'll be expensive.
Gordon held out for a new contract and didn't get it. Now that he's a free agent, will any team pony up to pay the 26-year-old running back?
Melvin Gordon signs a five-year, $50 million deal with Washington
From 2017 to 2019, Ron Rivera built his offense in Carolina around Christian McCaffrey, who could shoulder a heavy workload in both the running and passing game. Gordon isn't exactly that sort of player, but at his best, he has been an effective runner and receiver while shouldering a significant workload. Signing Gordon also takes some pressure off Dwayne Haskins.
The Chargers add Kenyan Drake on a one-year, $8 million contract
Drake isn't quite an exact replacement for Gordon, but the Cardinals improved dramatically on offense after he took over lead back responsibilities from David Johnson. If Drake doesn't see a great multiyear deal on the table, he could take this one-year pact and head back into free agency after a stellar full season.
Lamar Miller signs a one-year, $2.5 million deal with the Dolphins
While Miller once left the Dolphins in free agency, much of the front office that chose to let him go has been turned over. The born-and-raised Miami native might prefer a trip home, especially since he'll have the inside shot at lead-back duties. Miami has more than $100 million of cap space this offseason.
The Bucs send a seventh-round pick to the Jets for Le'Veon Bell and a fourth-round pick
There's no way the Jets will get meaningful value for Bell, whose contract is underwater, but they might be able to dump salary if they attach a draft pick. I'd love to see Bell in Bruce Arians' system, though Tampa would be on the hook for $13.5 million in 2020. The Jets might be able to make this deal without attaching a draft pick if they eat some of his contract.
Jordan Howard signs a one-year, $1.5 million deal with the Jets
Without Bell in the fold, the Jets suddenly have a hole at running back. Adam Gase has long struggled to find a running back solution, but Howard is a cheap short-term investment who played under offensive coordinator Dowell Loggains in Chicago.
The Bills sign Devonta Freeman to a one-year, $3 million contract
With Freeman likely to be cut by the Falcons and veteran Frank Gore moving on from Buffalo, the Bills need a back to take some of the reps away from Devin Singletary. Freeman would take over as the goal-line and early-down specialist.
The Texans sign Melvin Gordon to a five-year, $50 million deal
With Bill O'Brien officially taking over as general manager and the Texans firing contract negotiator Chris Olsen, chances are that we're going to see O'Brien wielding his checkbook. Gordon's versatility should make him an effective threat in the screen game and when Deshaun Watson scrambles.
The Chargers sign Lamar Miller to a one-year deal
Miller missed all of 2019 with a torn ACL but should be ready for Week 1. The former Texans back was a league-average starter before his injury, so the Chargers could get a relative bargain — something like $2 million — in using him as half of a rotation with Austin Ekeler.
Kenyan Drake inks a three-year, $21 million contract with the Bucs
Bruce Arians seemed unsure about committing to Ronald Jones during the second half of the season, and fumbles were a concern for the second-year back. Adding the resurgent Drake would give Arians a difference-maker in the passing game, which should help regardless of who ends up playing quarterback in 2020.
Atlanta cuts Devonta Freeman, who signs a one-year deal with the Dolphins
The cap-strapped Falcons can free up $3.5 million by releasing Freeman, who hasn't been consistently effective or healthy since signing a big extension in August of 2017. A return to Miami, where Freeman grew up, would make sense given the Dolphins' wafer-thin depth chart at running back.
Seattle signs Jordan Howard to a one-year, $1.5 million contract
There's no such thing as too many backs for the Seahawks, who were forced to call Marshawn Lynch out of retirement for the postseason thanks to injuries. With Rashaad Penny and Chris Carson recovering from serious injuries, Howard could fill in between the tackles, particularly early in the season.
Jerick McKinnon gets a one-year flier from the Browns
McKinnon has missed the past two seasons with knee troubles and will surely be cut by the 49ers. New Browns coach Kevin Stefanski had McKinnon in Minnesota and could give him a shot to compete for the receiving back role with Kareem Hunt, who is a restricted free agent this offseason.
Harris' last contract ended up becoming one of the NFL's biggest bargains. The former Broncos star deserves top dollar this time.
The Chiefs sign Chris Harris Jr. to a four-year, $48 million deal
Kansas City's Super Bowl win came with transient cornerbacks. The only Chiefs corner set to come back who played significant snaps is Charvarius Ward. Let's get them a star in Harris, who solidifies the weakest spot on their roster as they try to get back to the big game.
Bashaud Breeland signs a four-year, $40 million deal with the Dolphins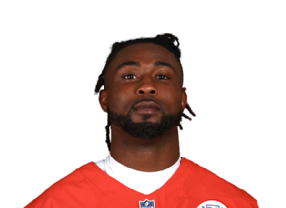 The Super Bowl hero finally gets his multiyear deal after having his Panthers deal rescinded in 2018. Breeland has generally been an above-average cornerback when healthy, and the Dolphins badly need secondary help. Having just turned 28, Breeland should lock down one corner spot for at least a couple of years during the Miami rebuild.
Miami cuts Reshad Jones, who signs a two-year, $11 million deal with the Bucs
Jones' enormous deal will still require the Dolphins to eat $10.2 million in dead money to move on. He shouldn't have to go far, though; Jones started his career in Miami under defensive wizard Todd Bowles, who is now the coordinator in Tampa. The Bucs could use Jones' range and instincts in either safety spot.
The Jets sign Logan Ryan to a three-year, $42 million deal
Ryan had an active season in Tennessee; he was the nearest defender in coverage on 99 targets, the fifth-most in football. Trumaine Johnson is almost surely going to be cut by the Jets, and Brian Poole is a free agent, so Ryan could step in as a much-needed starting corner outside or (preferably) in the slot.
The Eagles sign Patrick Robinson to a one-year, $2 million contract
Cornerback was a disaster for the Eagles last season, and they have to do something to address the position this offseason. Let's start by bringing back Robinson, who had a career year in the slot for the Eagles in 2017 and then got lost in the shuffle with the Saints.
Philadelphia signs Xavier Rhodes to a one-year, $3.5 million pact
Likewise, Rhodes was great in 2017 and then hasn't been anywhere near as effective over the past couple of seasons. The Eagles, who don't have a ton of money to spend, would be hoping that a fresh start and an offseason to heal would get the 29-year-old Rhodes looking like his former self. He is likely to be a cap casualty in Minnesota.
Chris Harris Jr. signs a four-year, $62 million deal with the Jets
Can you name the only cornerback with an average annual salary of $15 million? It's Josh Norman. Jalen Ramsey will likely sign a record-setting deal soon, but Harris might be the next to top that $15 million mark. The Jets desperately need help at cornerback and will clear out Trumaine Johnson's deal this offseason.
The Giants land Trumaine Johnson on a one-year, $4 million contract
The Giants are going young at corner but likely need to add a veteran after cutting Janoris Jenkins in December. Johnson was a disaster with the Jets, but he just turned 30 and was one of the league's best corners with the Rams as recently as 2017.
Bashaud Breeland signs a three-year, $30 million deal with the Broncos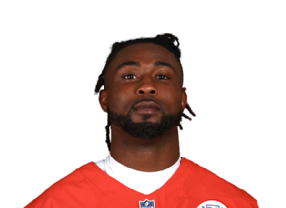 If the Broncos lose Harris, they'll need to add a cornerback to take his place. Bryce Callahan should be back to play the slot after missing all of 2019 with a foot injury, so Denver will likely look for a corner to play outside. Signing Breeland also steals from the rival Chiefs.
The Eagles sign Eli Apple to a one-year, $5 million contract
The 2016 first-round pick has had an up-and-down career, mixing impressive seasons in 2016 and 2018 with disappointing campaigns in 2017 and 2019. Apple played his high school football a half hour away from the Linc, and both sides of this deal could benefit from giving him a chance to prove himself in 2020.
Philly signs Brian Poole to a three-year, $18 million deal
Poole quietly rebuilt his career after being cut by the Falcons as one of the few bright spots for the Jets on defense — or really anywhere — in 2019. He would take over as the Eagles' slot corner and reunite with former Falcons defensive coordinator Marquand Manuel, now the secondary coach in Philadelphia.
Byron Jones signs a five-year, $60 million deal with the Raiders
Let's get Jon Gruden's 31st-ranked defense by DVOA a new star. Cornerback has been a mess for the Raiders over the past couple of years, but Jones' size, speed and physicality gives Las Vegas somebody who can compete with the likes of Keenan Allen, Travis Kelce and Courtland Sutton.
The Texans sign Chris Harris Jr. to a four-year, $56 million deal
A year ago, the Texans signed former Broncos corner Bradley Roby to a one-year deal to try to shore up a thin cornerback group. Now, they'll make a more substantial deal with Harris, who will start alongside Lonnie Johnson and Gareon Conley in 2020. This contract would have two fully guaranteed seasons.
The Browns sign Bradley Roby to a three-year, $33 million pact
With former Broncos defensive backs coach Joe Woods taking over in Cleveland as defensive coordinator, the Browns might look to add a player in his peak with a Super Bowl ring to help serve as a leader on that side of the ball. Roby, a first-round pick in 2014, would beef up a corner position that includes Denzel Ward and Greedy Williams.
Washington cuts Josh Norman, who signs a one-year deal with the Bills
Norman has been a below-average player since signing a record-setting deal with Washington. He could retire, but I wonder if the Bills would give him a chance. Sean McDermott was the Panthers' defensive coordinator when Norman broke out in 2015, and the deal likely wouldn't have much guaranteed money.
The Jets cut Trumaine Johnson, who inks a one-year deal with the Vikings
Mike Zimmer will need to rebuild at cornerback with Xavier Rhodes a likely cap casualty and Trae Waynes and Mackensie Alexander hitting free agency. The Vikings will likely address corner in the draft, but taking a low-cost flier on Johnson after two disastrous years with the Jets is the sort of thing Zimmer should consider.
Byron Jones signs a four-year, $48 million deal with the Jaguars
Jones' size should attract interest from teams who run variants of the Pete Carroll Cover 3 Buzz scheme. The Jags still do under Todd Wash and could use a cornerback to replace Jalen Ramsey on the outside across from A.J. Bouye, although this would be a tough squeeze given their cap situation.
Aqib Talib signs a one-year, $3 million deal with the 49ers
Talib and Richard Sherman? It's rare to see a team start two cornerbacks on the wrong side of 30, but talent means more than age. Talib was good when he got on the field for the Rams the past two seasons, but he played only 11 total regular-season games in L.A. before a salary dump trade to Miami. He's still good enough to get an opportunity to play.